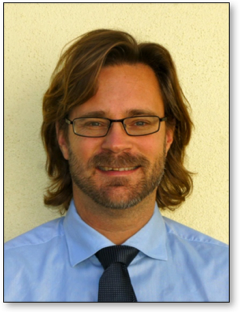 Dr Carlander is Director or Regulatory Affairs of the Nanotechnology Industries Association (NIA). He joined NIA in 20111 as a Director of Advocacy. In his position he is also covering the agricultural sector (food, feed, ag-chem), REACH and risk assessment of nanomaterials. He is coordinating and participating in a number of various research projects and is representing NIA at EU regulatory meetings (e.g. European Commission Sub Group on Nanomaterials under REACH) and at meetings organised by the European Chemicals Agency (ECHA) for accredited stakeholders. Before joining the NIA Dr Carlander worked six years as Scientific Officer for the European Food Safety Authority (EFSA), where he was coordinating the risk assessment of applications of nanotechnologies in the food and feed area. Before EFSA, Dr Carlander worked for the Swedish Ministry of Agriculture, and the Swedish National Food Administration, with regulations on GMOs, pesticide residues and organic farming. Dr Carlander has over 15 years of experience working with governments, academia, industry and international organisations. Dr Carlander holds a M.Sc. in Biotechnology and a PhD in Clinical Chemistry from Uppsala University, Sweden.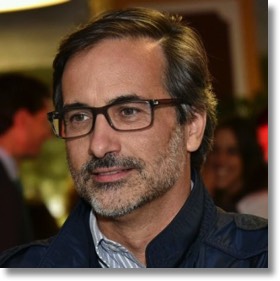 Eng. Paulo Baião is Head of HSE Compliance at Hovione in Lisbon, Portugal. Hovione is a Pharmaceutical Company dedicated to helping Pharmaceutical Customers bring new and off-patent drugs to market. It has sites in the United States, Portugal, Ireland and China. Hovine provides a number of products and services to the pharmaceutical industry including separate or integrated API, pre-formulated compounds, particle engineering, formulation development and manufacturing. It also supports highly potent compounds and proprietary product development and licensing for drug products.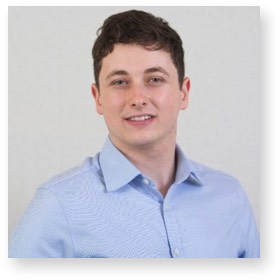 Dominic Byrne is a REACH and CLP specialist currently working as a Consultant for Blue Frog Scientific in Scotland. He is an experienced regulatory chemist focusing on substance identification and physico-chemical property testing under REACH. Dominic has managed SIEFS/Consortia and Only Representative Clients. Dominic has also authored several articles on European regulatory affairs covering REACH, CLP and the Biocidal Products Regulation.
Prior to joining Blue Frog Scientific, Dominic worked for the European Chemicals Agency in ECHA's Substance Identification and Data Sharing Unit. He earned a BSc (Hons) in Chemistry from University College Dublin, is a member of the Royal Society of Chemistry and is a certified PRINCE2 Registered Practitioner.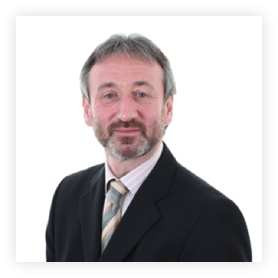 Mark Irvine is a Technical Director in Environmental Resources Management (ERM) Ltd's Impact Assessment and Planning team and is based in the UK. Mark has over 30 years' experience in environmental consultancy in which time has carried out numerous desk- and field- based projects covering a wide range of environmental and social issues as part of Environmental Impact Assessments (EIA), Best Practicable Environmental Option studies, monitoring programmes and related studies. He is a registered practitioner in the Institute of Environmental Management and Assessment.
Mark has worked primarily on projects in the oil and gas, ports and harbours, marine dredging and disposal, water, and offshore windpower industries where he has bene responsible for designing and leading field surveys and managing and directing projects to support permit applications. Project work has often included large scale consultation and communication programmes with government and other regulatory bodies, local stakeholders and the wider public.
Mark's experience includes working in: Algeria, Azerbaijan, Brunei, Ethiopia, Ghana, Kenya, Libya, Nepal, Nigeria, Qatar, Russia (Sakhalin Island), United Kingdom, Turkey, Turkmenistan and Uganda.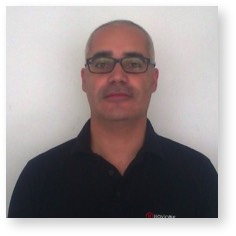 Ricardo Mendonça joined Hovione in 2007 as a Process Chemist and is currently a Group Leader in the R&D Process Chemistry Development area. His main responsibilities are the development and scale-up of processes to manufacture Active Pharmaceutical Ingredients (APIs) undergoing clinical trials. Currently his interests are Biocatalysis, Carbohydrate Chemistry, Peptide Synthesis and Large scale Preparative Chromatography.
He has published nine scientific papers and is the author of one patent. He has also carried out several oral and poster communications and also contributes to the scientific community as a reviewer of scientific papers and as an invited lecturer of Industrial Synthesis of APIs in several Portuguese Universities.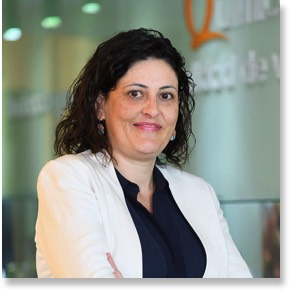 Dr Cristina Gonzales is Innovation Coordinator at FEIQUE, Federación Empresarial de La Industria Química Española, in Madrid, Spain. She is Coordinator of the SusChem-Spain Technology Platform, and she has managed and participated in many projects funded by private and public entities on subjects of sustainable chemistry, namely the pilot project RedVALOR: evaluation of research results transferable to market, BIOCHEM: helping SMEs in the bio-based chemistry sector to innovate, and IBERQUIMIA: promotion of IBEROEKA projects within the chemical sector.
Andy is a geologist who was born and brought up in Fife, Scotland. He studied at the University of Edinburgh where he received a B.Sc. (Hons) in Geology and then studied at the University of Cambridge, receiving a Ph.D. in Sedimentation and Tectonics.
Andy joined Shell after leaving Cambridge in 1991 and has worked primarily in Oman and The Netherlands. After an initial period in The Hague, he worked as a well-site geologist in Oman, before becoming a regional geologist in Petroleum Development Oman. Returning to The Netherlands, Andy joined Shell Research as a geochemist and basin modeller. From there, he developed a role as a regional geologist, first for Shell Gabon and then for the Middle East region. In 2006, he returned to basin modelling and geochemistry, becoming the Manager for Integrated Charge Evaluation.
Andy's current role is team leader for Regional Geology research, working primarily on producing global plate reconstructions, and reconstructing paleo-environments of source rocks and reservoirs. Additionally he teaches courses both within Shell and to various universities including the UK NERC CDT in Oil and Gas, The Free University Amsterdam and the University of Cambridge. He is also an honorary professor at Heriot Watt University and until recently Associate Editor of the Journal of Marine and Petroleum Geology.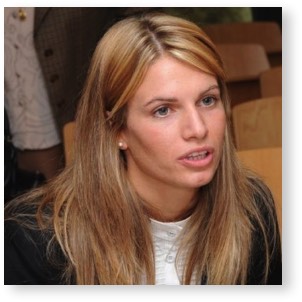 Dr Matilde Mazzotti is responsible for Research and Development at MICOPERI Blue Growth in Ravenna, Italy. Dr Mazzotti holds a MSc degree in Marine Biology and a PhD in Environmental Science, both from the University of Bologna.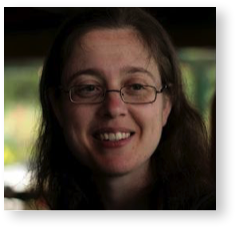 Susana Gomes is a chemical engineer; since 2012 she is technical advisor of APEQ - Portuguese Association of Chemical Companies, working with chemical regulations issues (REACH, CLP, Biocides), environmental legislation and industrial/environmental permitting, including the support to the analysis of BREFs (Reference Documents on Best Available Techniques - BAT).
Previously, she worked at the Portuguese Environment Agency (APA), in the area of environmental permitting, and in a consulting company in risk analysis and environmental liability themes.
APEQ is a business association of chemical industry at national level. APEQ member companies has industrial activity and/or trade chemical products and have mainly the NACE codes 20 (manufacture of chemicals and chemical products) and 211 (manufacture of basic pharmaceutical products).